A turntable is meant to sit pride of place, in the centre of a room. To be able to do that, it needs to be beautiful.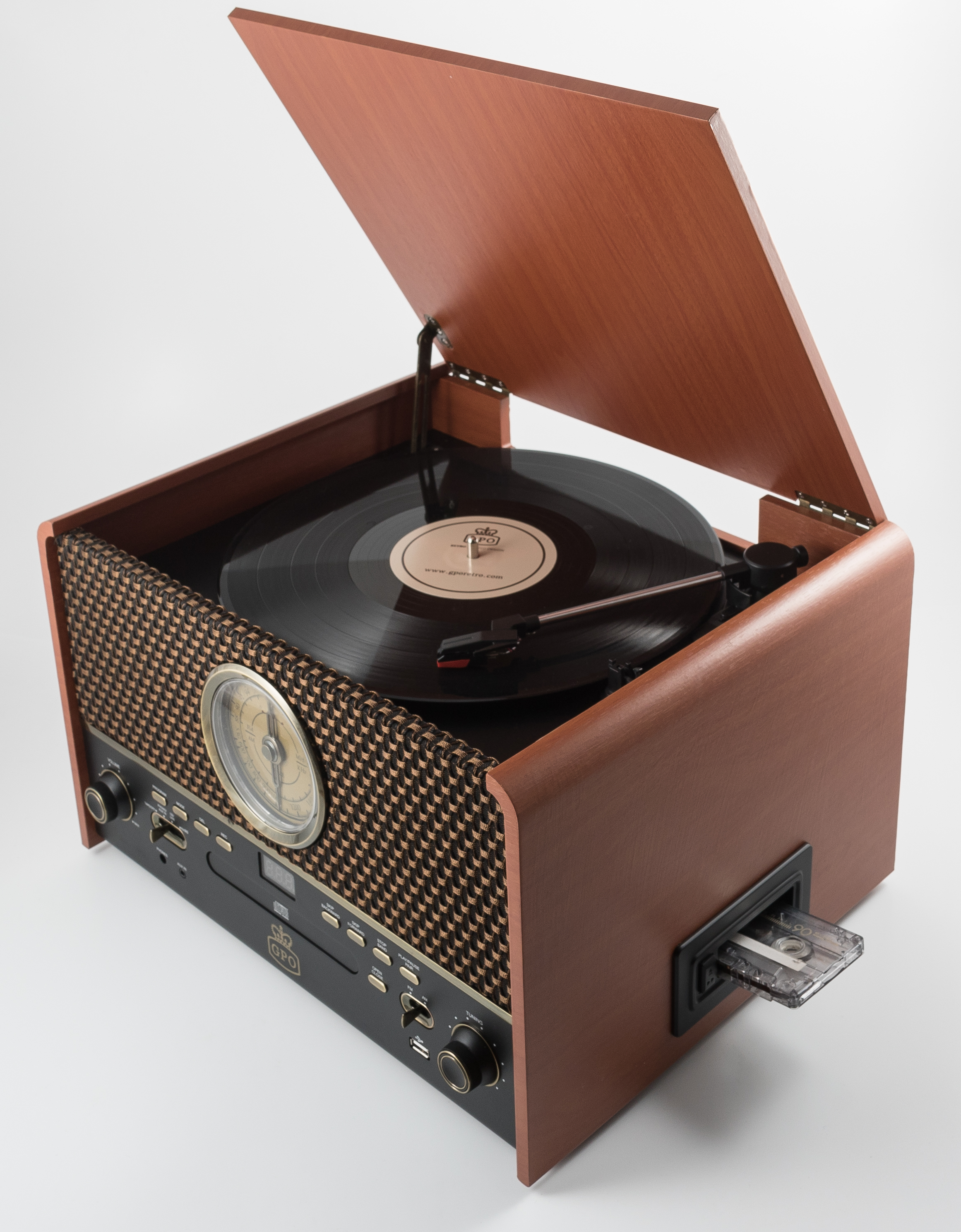 ---
At GPO we believe form is just as important as function. The GPO Chesterton, with its vintage style is a vinyl turntable that isn't just beautiful to look at, it also sits right at the heart of your music collection.
Underneath the wooden lid is a three speed vinyl turntable with playback. The vintage style grill hides built in speakers and an FM radio with analogue tuning. There are two jacks, one for an Aux In to plug in speakers and a aux out Phone jack for headphones. The Chesterton also features a CD player with cassette and radio. You can also record all of your music onto a USB stick.
Specifications
Turntable
Vinyl Playback
CD player CD/CD-R/CD-RW/MP3 Playback
Cassette with encoding features
FM Analogue tuning
5mm Aux in jack
5mm headphone Jack
Built in speaker with 2x2W output
Wood finish
Unit Dimensions 24x40x33cm
Weight 3.8KG
Compatible with the GPO Westwood speaker and GPO
Westwood Mini amplifier.
1 year warranty
Rose Wood finish.
---
Produktvideo